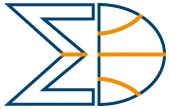 World Federation of National Mathematics Competitions

WFNMC 2006: 22-28 July 2006, Cambridge
(updated 18/1/06)
WFNMC is an Affiliated Study Group of ICMI whose interests are in competitions and related activities and their role in enriching the learning process. Every four years it holds a conference covering all aspects of mathematics competitions. The last conference was in Melbourne in 2002.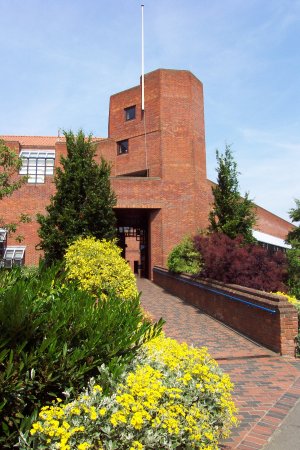 The WFNMC 2006 conference will be held in
Robinson College, Cambridge, England
from Saturday 22 to Friday 28 July 2006.
The venue has been carefully chosen to offer:
a historic location - with all the colleges and atmosphere of Cambridge on your immediate doorstep;
with all the conference facilities together on a single site, within a short distance of each other, so as to facilitate the personal interactions which characterise WFNMC conferences;
in a college with excellent facilities (two auditoriums, numerous mid-sized and small teaching rooms, chapel, bar and grounds); and at a very reasonable all-in price (lower than 2002 and remarkable for the UK in July).
This should provide an ideal venue for the family atmosphere of a WFNMC conference [for information about the venue see www.robinson.cam.ac.uk].
Delegates are responsible for their own travel costs in getting to Robinson College. However, the all-in Registration fee (Early-bird £560; Late £610) covers everything within the college - registration, participation in the conference, accommodation for the duration of the conference, meals, and entertainments (but not any extra events outside the college which delegates may choose to sign up for).

Some delegates may need to arrive a day early on 21 July. We can arrange "Bed and Breakfast" in Robinson College (no evening meal on 21July and no lunch on 22 July) for £45 - payable in advance with your registration fee.
We have been fortunate in obtaining limited funds from the London Mathematical Society to offer a small number of highly subsidised places for selected delegates from Eastern Europe and Africa. We would like to use this money to encourage participation by those who have something significant to share, but who would otherwise be unlikely to attend. Successful applicants will have to fund their own travel to Cambridge, but will pay a much reduced Registration Fee (Early-bird £160, Late £210). If you know anyone who might like to apply, please ask them to contact the Chair of the Organising Committee directly [A.D.Gardiner@bham.ac.uk] as soon as possible, and certainly before 7 February. Decisions will be communicated before 14 March.

Arrival
London is the obvious arrival point, but is served by four different airports: the two main airports are London Heathrow and London Gatwick; but cheaper European airlines often fly to London Stansted and London Luton.
(Delegates who consider flying to other UK airports should perhaps contact us before booking and we will do what we can to provide the relevant local information.)
Travel to Cambridge
Stansted is the closest airport to Cambridge - with reasonably regular train and coach services taking 45 minutes (cost £12 return). Luton is served only by a coach service - with a decent direct service every 2 hours and taking 1.5 hours (cost £16 return).

Heathrow-Cambridge is served by both train and coach, with each taking 2-2.5 hours and costing £34 return. The coach may be slightly slower, but is direct (no changes), and the bus station in Cambridge is closer to the College than the train station. The train may be slightly
quicker, but obliges one to travel via central London (which could be an advantage for those with time to spare), and to make at least one change: subway from Heathrow to Kings Cross (45 minutes, £4 each way), followed by a direct service to Cambridge (50 minutes, Saver return £25.10); however, if either journey involves travelling at peak times the total train fare may be higher (£44 return).

From Gatwick we advise delegates to travel by train - buying a Saver return ticket for the whole journey (£34.40 return, including cost of subway) - the Gatwick Express into London, then the subway to Kings Cross, and then a train to Cambridge.

Maps of Cambridge
http://www.robinson.cam.ac.uk/info/findingus.php shows Robinson College and the Bus Station (marked 4), with the train station marked as a double-headed arrow on the bottom right.
http://www.cam.ac.uk/map/v3/drawmap.cgi?mp=city shows the bus station and the train station, with Robinson College near the bottom end of Grange Road - on the bottom left of the map.

Cambridge is completely flat, so walking is fairly easy. However, the train station is around 30 minutes walk from the city centre and from the College; the bus station is very close to the city centre and is 10 minutes walk from the College. Taxis are available from both - though we will try to meet people if we know their arrival times in Cambridge.

Arrival in Cambridge
We recommend travel by train or coach from the arrival airport. We will provide delegates with the conference office phone number, and will try to meet trains and coaches arriving in Cambridge on the afternoon of 22 July. However, this will not always be possible (trains and coaches can be delayed; groups may be arriving at the train station and the bus station simultaneously; and Cambridge traffic can be bad). Taxis are available at both the train station and the bus station: the cost should be around £6.
Accompanying persons' programme
Cambridge and its surrounds provide plenty for ordinary visitors to explore; and London is less than an hour away by train for those who have other ideas. We will facilitate and help to organise an informal Cambridge-based accompanying persons' programme to suit the interests of those who attend.
The attractions of the venue are complemented by the quality of those who have agreed to give plenary talks.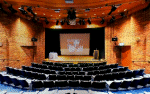 Simon Singh is not only the author of the best-sellers Fermat's last theorem, The code book, and most recently Big Bang - see <http://www.simonsingh.com/> - but is an excellent presenter, who has worked tirelessly on behalf of mathematics.
Robin Wilson is the author and editor of more than 20 books, one of the most recent being Four colours suffice (Princeton University Press 2002), and is well-known for his entertaining, yet scholarly, lectures on the history of mathematics.
A well-known Cambridge mathematician with an enviable track record as a lecturer for wider audiences will give a strictly mathematical lecture. (Insiders may well be able to fit names to this description; none of those approached have declined, but we have yet to sort out exactly which of those approached will be available!) We expect this talk will be held amidst the stunning architecture of the new "Centre for Mathematical Sciences" and the "Isaac Newton Institute".
The WFNMC President Petar Kenderov will open the conference; a WFNMC Vice-President Maria de Losada will extract lessons for us all from a brief history of mathematics competitions in Colombia; and Jozsef Pelikan (Chair, IMO Advisory Board) will draw on his extensive experience to reflect on issues arising from the present state of mathematics competitions, and in particular on the question of what determines whether those who are successful in competitions eventually become research mathematicians.
Presentations by delegates
Those who register for WFNMC 2006 are encouraged to give a presentation in the time allocated for "parallel sessions". Details of how to register your desire to give such a presentation can now be found here.
All delegates are encouraged to bring materials and/or posters, which they would like to put out for other delegates to peruse. The display area will be reasonably secure, but valuable items should only be displayed when the delegate is present to watch over them.
There is nothing harder, or more important, than a good beginning.
As soon as delegates have registered and freshened up, they will be put in teams, given a map and a set of clues, and will be set to follow a "mathematics trail" around the very compact - but mostly hidden - city of Cambridge. Cars are largely excluded from the city centre, and following this "trail" should make it clear at the outset how much there is to see, and how accessible the city, its historic colleges and beautiful grounds are on foot. It will also introduce all delegates to some of the reference points for Robin Wilson's historical lecture the next day - on "Cambridge mathematical figures".
In the evening Petar Kenderov (WFNMC President) will begin the serious business of the meeting.
Thereafter each day will have a more predictable structure. Each day will begin with delegates in small working groups focusing on "problem creation and improvement" - in the spirit of the first WFNMC conference in Waterloo (1990). We plan to have groups to cover most of the obvious domains - including some new ones: these will distinguish
different ages (primary (roughly Grades 3-5), Junior (Grades 6-8), Intermediate (Grades 9-10), and Senior (Grades 11-12)),
target groups (popular multiple choice or "Olympiad"),
content (traditional, or applied), and
formats (individual timed written, take-home, team, or student problem journal).
Those who have accepted to act as Chairs of these groups are: Primary (Peter Bailey), Junior popular (Gregor Dolinar), Intermediate popular (Ian VanderBurgh), Senior popular (Harold Reiter), Junior Olympiad (Bruce Henry), Intermediate Olympiad (Andrew Jobbings), Senior Olympiad (Gerry Leversha), Team (Steve Mulligan), Student problem journals (John Webb). Delegates should declare their preferences on the Registration Form.
The collection of problems that result from this exercise will be circulated after the conference, provided delegates agree to embargo publication for 12-15 months (so that the problems can be used in national competitions during the ensuing period). We hope that an ad hoc jury will award prizes (donated by Cambridge University Press) for the best problems each day.
The session before lunch each day provides an opportunity for delegates to present papers in parallel sessions. Those who wish to present such a paper should indicate this on their registration form and provide a title and abstract by the date specified. We anticipate that there will be sections covering (a) competition types (as for the problem creation sessions); (b) interactions between competitions and ordinary classroom teaching; (c) new developments; (d) research related to competitions; (e) serious work relating to practical aspects of running mathematics competitions (administration, finance, sponsorship, how to organise problem setting groups and marking weekends, etc.).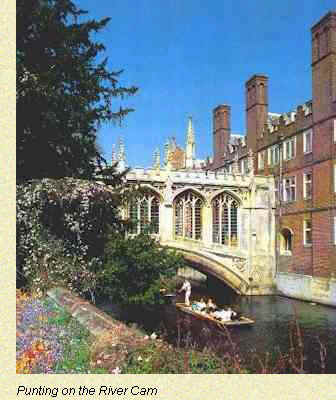 The programme needs to be flexible to fit what delegates require. However, some of the themes listed in the previous paragraph, though important to all of us, are less likely to lend themselves to formal papers. We have therefore labelled two pre-lunch sessions as "Forums", to allow for two or three parallel "open debates" on themes of this kind, in relatively small groups, with each Forum beginning with one or two short contributions from delegates with relevant experience.
We welcome comments and proposals from intending participants.
Two afternoon sessions provide further slots for parallel sessions. One slot has been allocated for a "Team competition", in which delegates can experience this kind of event at first hand. Two afternoon sessions have been allocated for "Visits" - where we plan to arrange a selection of guided tours to colleges and local sights (including "punting on the river Cam").
After the first day, the early evening session will always be used for a plenary lecture.
The evenings (apart from the conference dinner) will remain informal.
On two evenings we will arrange a chamber recital in the very striking College Chapel (e.g. a piano quartet, an evening of Lieder, or a wind quintet).
Most evenings in July one can find open-air performances of Shakespeare in various college grounds.
And on one evening we plan a bit of modern English culture - a pub quiz (with a mathematical bent).
See you there!
Tony Gardiner
Chair, Organising Committee WFNMC 2006
Proposed Programme